After touring around the world, tickets for The Art of Banksy: Without Limits in Brisbane are now on sale. On the 3rd of May 2023, you will be able to view over 150 Banksy artworks expertly curated at Queens Plaza. 
This museum-quality production will give you insight into the work of this elusive artist, and allow you to appreciate his development and journey through the art world. You'll have the opportunity to indulge in a vast array of art pieces that have been graciously loaned from private collectors worldwide, ranging from authentic originals to prints on various materials, photographs, sculptures, murals, installations, mappings, and much more. Additionally, some of Banksy's trademark stencil pieces have been specially replicated for this exhibition.
There's a reason that throughout Europe and Australia over 1,000,000 people visited the exhibition – it is an opportunity not to be missed.
Initially, Banksy's stencilled graffiti art adorning the walls of Bristol, featured basic depictions of rats and police officers. However, his style has since expanded to encompass broader themes and wider audiences. This exhibition will allow you to witness the evolution of his art and gain insight into his creative motivations. Additionally, you will become acquainted with his clever wit and sardonic humour.
You can look forward to exciting installations such as the Mirror Room, which is a place to view Banksy's artwork in eternity. The Dismaland Experience, described by Banksy as "a family theme park unsuitable for children". The Louise Michel French Navy boat, which was bought by Banksy to help people from North Africa trying to reach Europe via the Mediterranean. And a variety of dissident murals created throughout the world with a specific focus on those centring around the current war in Ukraine.
Tickets start at $36 for adults and $25 for children.
This yet-to-be-identified celebrity in the art world has wreaked havoc among audiences and critics alike, always remaining one step ahead of those trying to keep up. His work is often political, and Banksy is known for ruffling a few feathers with the polarizing topics he chooses to speak up on. 
While for some people, Banksy is seen as the most famous contemporary artist, others are at loggerheads over whether graffiti, a largely illegal act, should even be considered art. Is Banksy a genius or a vandal? We'll leave that up to you to decide.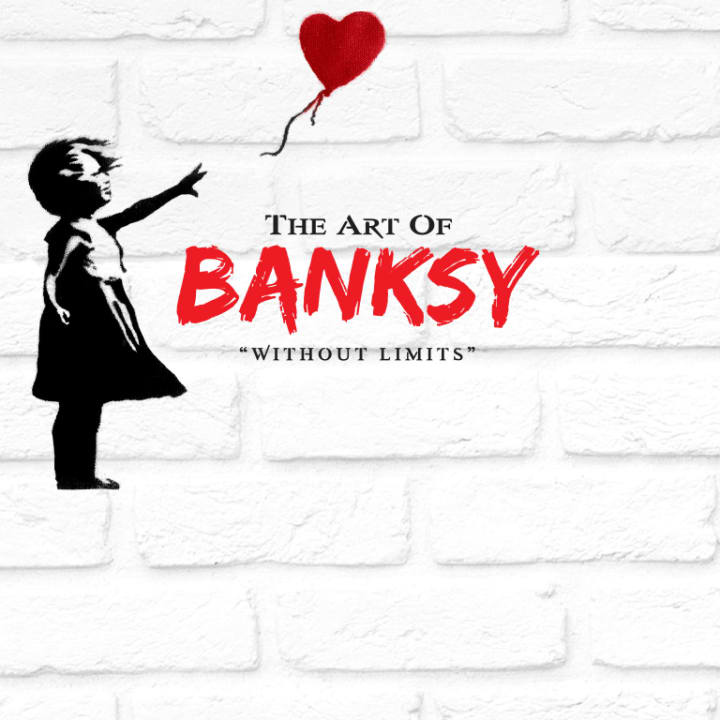 The Art of Banksy: "Without Limits" Exhibition
---