Imagine stepping inside a darkened restaurant and being served a three-course meal. You struggle at first with the cutlery, but you soon take your first bite and the flavours and textures of what you're eating are on another level. Your sense of taste is amplified by your loss of sight. Sounds a little bit incredible, right?
An experience that's been backed by psychologists as an 'amplified' way to enjoy food, the enticing Dining In The Dark event returns to Brisbane this June 29 at C'est Bon, so you can find out for yourself if it's true.
C'est Bon, your venue for the evening, creates a mini French Quarter in Woolloongabba's historic heart. With a focus on French cuisine, you can look forward to indulging in seasonal and genuine dishes infused with a contemporary French touch at this cozy neighbourhood spot.
This special event promises to elevate your meal to a whole new level with dimmed surroundings leaving just you, your taste buds and your sense of smell to enjoy a three-course meal.
Guests will be led into the barely-lit space by a guide who'll be on hand to make sure you don't bump into anything on your way in and blindfolds will be provided to all guests, which will help to heighten your senses. They also help stop you from peeking at what's on your plate and ruin the experience.
Tickets are $120, and guests will enjoy a delectable set menu. You do have the option of choosing from a meat, seafood or vegan menu prior to the event to ensure that you don't eat something you don't want to. However, that's pretty much all the information you get about your meal.
The dining experience will last about 90 minutes, and there are two sessions to choose from on each evening, 6:00pm and 8:30pm. So if you're ready to step into the darkness, and experience a whole new world of flavours then book your tickets now!
If you're still a little unsure, Dining In The Dark has received rave reviews from attendees who have experienced the event, and these might help you make up your mind.
💬 Aishlea S. – ⭐⭐⭐⭐⭐ "Fantastic and well thought experience. Really had to rely on other senses to get your way through the table and manage to carefully grab your wine without spilling. Food menu was well thought out… Waitress Georgia was fantastic. Had a great time and would recommend to all"

💬 Devon P. – ⭐⭐⭐⭐⭐ "Fabulous from start to finish. Waiters were great and welcoming and then food was        amazing! Definitely would recommend and can't wait to come back!"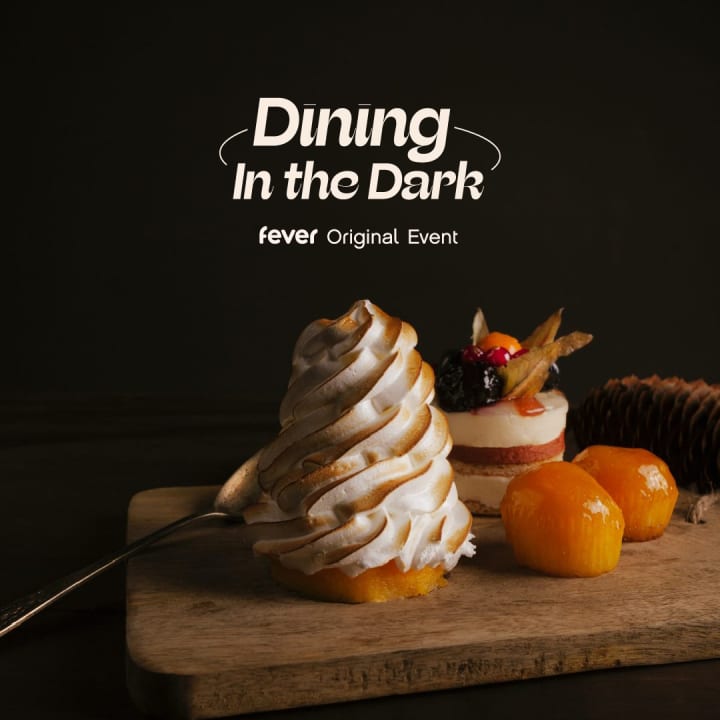 Dining In The Dark in Brisbane
---