​​The NBA Exhibition, currently hosted at Queens Plaza in Brisbane, has become a hotspot for basketball enthusiasts. With over 20 themed sections, this immersive experience offers a unique journey through the rich history of the NBA, combining interactive elements, cutting-edge technology, and an impressive display of rare memorabilia. We decided to take a visit ourselves and see what the fuss was all about!
The exhibition seamlessly combines the NBA's incredible history with modern interactive elements. A section we really enjoyed was the Measure Up area where you can see how you compare to the handprint, footprint and height of famous players. For those who love arcade games the Hoop Arcade will definitely be a highlight, where you can have fun testing out your aim and throwing skills. Local heroes are also celebrated in the display about Australians in the W/NBA which will interest many Aussie fans. 
After marvelling at over 50 pieces of rare and signed memorabilia, learning interesting facts about your favourite players, and immersing yourself in the VR technology, you can peruse the great NBA gift shop. The gift shop has some amazing NBA merchandise and fun apparel for you to remember your time at the exhibition, or to buy as gifts for other basketball fans in your life.
All in all this experience is a fun and informative deep dive into the world of basketball, and the rave reviews seem to agree! 
"It's awesome to see an international league come to Brisbane and showcase Australian athletes that have competed in the NBA over the years" – Martin Taupau, Influencer

"I'm a huge NBA fan, I have covered it for years and was so impressed with the exhibition" – Fraser Barton, Australian Associated Press

"It was great as a fan of the NBA to get up close and personal with some of the items, seeing Shaq's shoe was definitely the highlight for me" – Jordan Kahu, Influencer

"What a great experience! Such a rare opportunity for those of us in Australia to view such incredible sporting memorabilia. This exhibition is an absolute must see for any basketball enthusiasts."
The NBA Exhibition caters not only to seasoned fans but also to families and young basketball enthusiasts, and parents agree that it's a great day out for kids:
"This is awesome – will definitely be bringing my sons here next week as they're massive NBA fans and will love it" – Steve Pohlner, Courier Mail

"The exhibition really offered something for the adults and the kids, I loved the history and the kids loved the VR, everyone was happy" – Joel Spreadborough, ABC Radio

"The kids had a ball!! Literally ! We loved how interactive the displays were. Made their day."

"My 2 boys aged 6 & 8 had an amazing time and thoroughly enjoyed the NBA Exhibition. My expectations were definitely met and would highly recommend anyone interested in basketball and basketball history to attend."
The ticket options cater to a range of preferences and group sizes, ensuring that everyone has the opportunity to enjoy this remarkable experience. Prices start at $32, for standard tickets and for those intending to attend with friends or family, the exhibition provides group and family packages as well.
The NBA Exhibition in Brisbane has definitely lived up to the hype, and as the reviews from influencers, journalists, and families suggest, this showcase of NBA greatness is a must-visit. Don't miss out—secure your tickets now and immerse yourself in the fascinating universe of the NBA.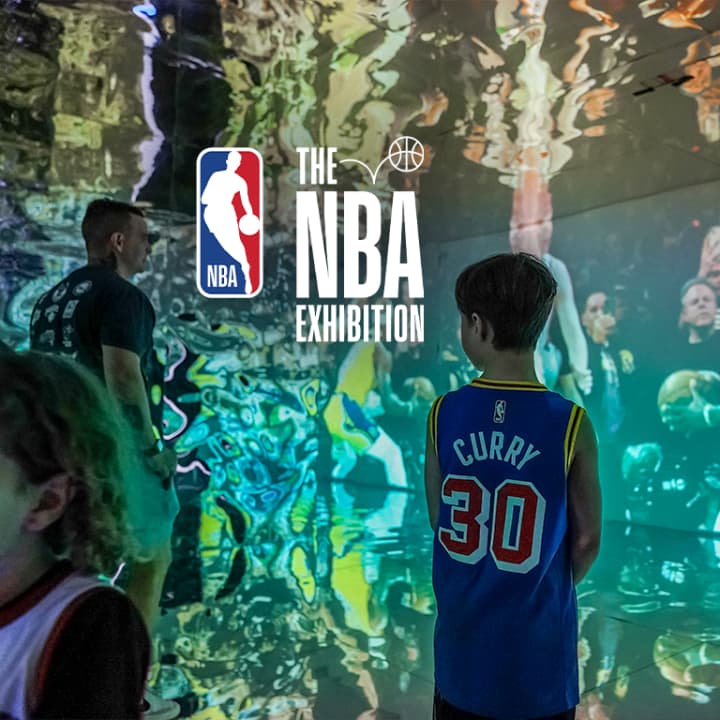 ---